Attention shoppers! Don't mind that violent extremist to your left threatening everyone in the store.
The latest tactic from animal rights activists equates the use of coyote to dog fur.
"STOP WEARING THAT DOG!" They scream.
The protests started with the opening of the brick and mortar store in SoHo, New York City in November 2016. I saw footage online with activists inside the stores picketing sales of coats to customers. How illegal is that? Please don't harass me at the register.
Canada Goose rightfully defends its use of down, calling it "the world's best insulator."
The company says it's "deeply committed to the preservation of our global environment and the humane treatment of animals. We never use down from live-plucked or force-fed birds, and only purchase down that comes as a byproduct from the poultry industry."
The animal rights activists are planning yet another attack just before Christmas at the Wooster Street store.
Just this morning, Alan Herscovici, Senior Researcher at Truth About Fur sent me an email defending his coyote lined parka as well as his beloved Golden Labrador Maggie. (You can read his article here.)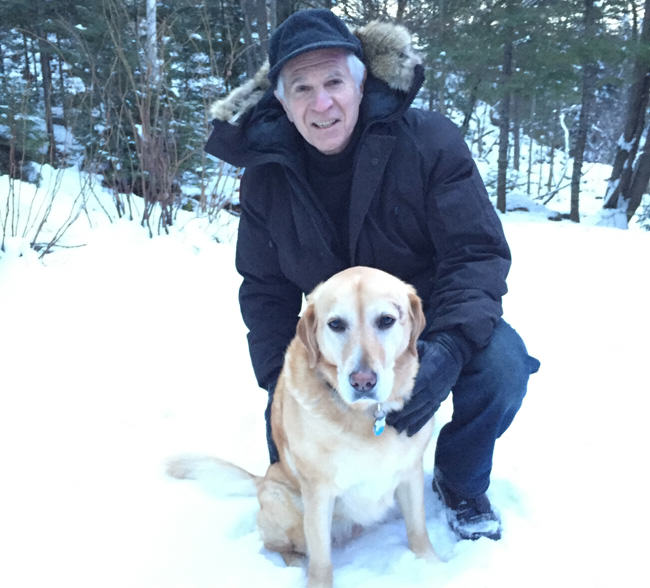 He gives 5 reasons why Maggie is not equal to a coyote worn for fur.
Coyotes Don't Sleep in Our Beds:Dogs are considered part of the family and using their fur is outside of our grasp.
Dogs Chose Us to Protect Them: It's been over 15,000 years since dogs split from their common wolf ancestors. Stephen Budiansky (The Covenant of the Wild: Why Animals Chose Domestication) argues that it is most likely that early dog-like wolves approached humans for scraps of food in their camps and later became domesticated.
Dogs and Coyotes Occupy Different Spheres of Moral Concern: Do animals share the same rights as people? What do you think – please comment below!
If We Kill Coyotes, We Should Use Them: Coyotes are abundant across America often posing problems as predators for ranchers. What else would you do with them after trapping?
Dogs, like their human protectors, have been removed – or at least insulated – from nature: Animals hunt as part of the life cycle. Our pets no longer really know that life-cycle.
If you're in the market for a new Canada Goose Jacket checkout the SoHo store at 101 Wooster St, New York, NY 10012.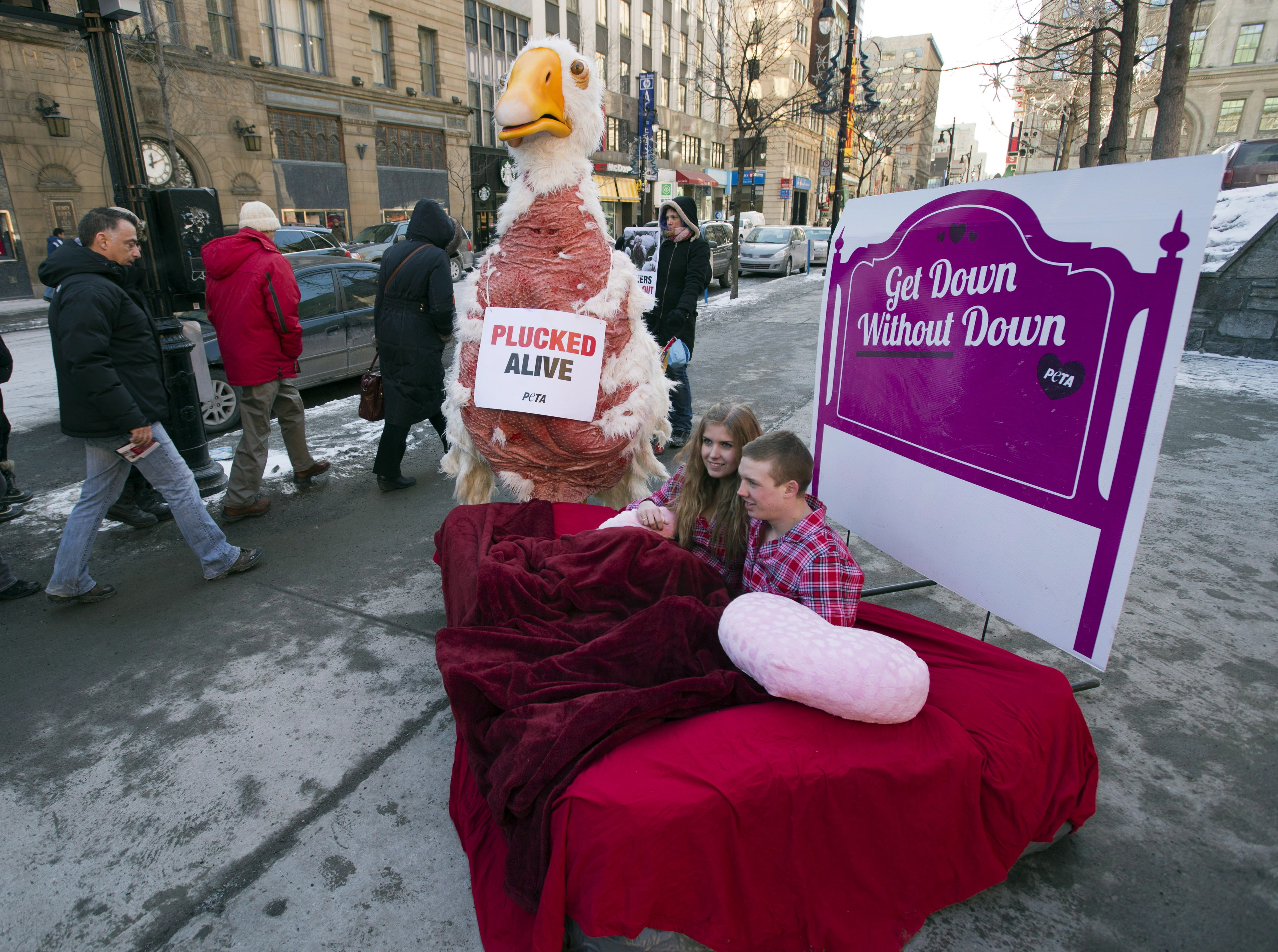 Source: Huffington Post Article