From animalistic animal rights activists to uninformed celebrity rhetoric, people might assume that the promotion of fur just involves fighting on the defensive. But this is not the case.
In fact, the hundreds of years of craftsmanship that have made fur one of the most supreme materials today are not a thing of a past: we are still living in them now. The fur industry is passionate about inspiring the next generation to innovate and create with fur, as demonstrated by a range of initiatives across the world.
Fashion savvy students who have a passion and an eye for fur have plenty of opportunities to get their first taste of the fashion scene. For example our Auction Houses do much more than just sell pelts, their priority is to nurture young talents. Kopenhagen Fur's 'Imagine Talents' fashion show is a global partnership with the largest and most significant fashion and design universities in the world, offering strategic collaboration and training.
Saga Furs sponsor a number of up and coming designers by giving them the chance to use furs in their future designs. Saga sponsors designer Santiago Artemis, who has gone on to design for pop superstar Katy Perry and feature in Saga's latest A/W campaign.
Artemis also featured in the International Fur Federation's annual REMIX design competition. REMIX is an annual design competition held across Eurasia, Asia and the Americas, which invites the best fashion students from countries within each region to showcase their magnificent fur designs. The winners of these regional competitions go on to the main REMIX competition which takes place during Milan Fashion Week.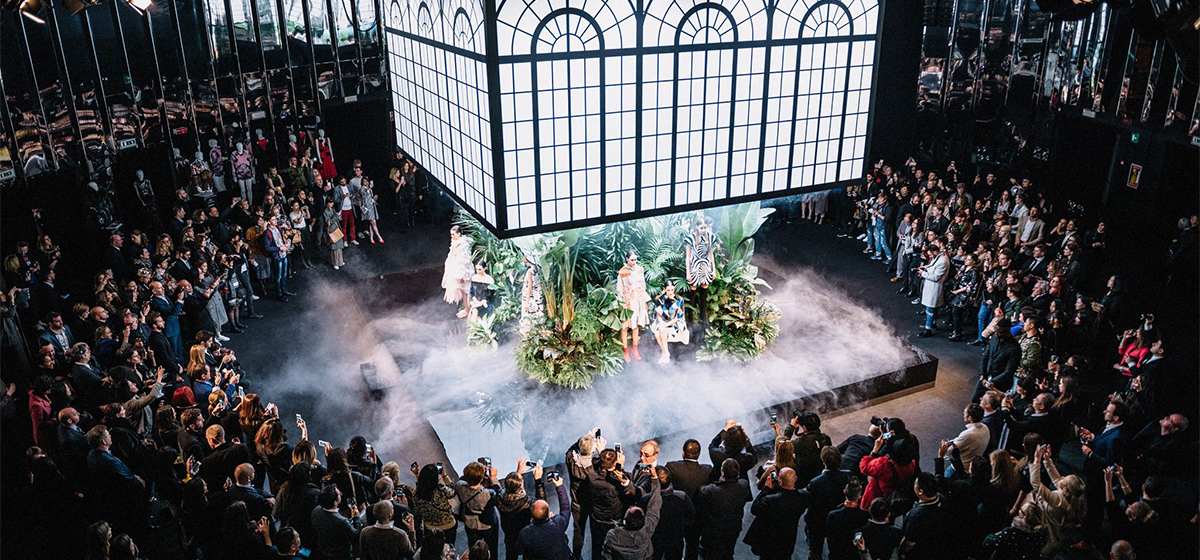 There is also an encouraging amount of youth projects designed to inspire the next generation to get excited about fur. Of course, the key to the long-lasting success of anything is knowledge: knowledge ensures that the practices and skills of the trade are preserved for generations to come, and this is no different for fur.
Fur schools are available for students interested in learning more about the craftsmanship of fur and summer schools in Kastoria, Greece (organised by Fur Europe) for example give a handful of students across the world the chance to learn about various techniques and samples first hand.
Similarly, the IFF has a Fur Futures Program, which encourages young people to enter the fur trade and work with fur, giving enthusiasts the chance to build a network with other like-minded people from different countries across the world.
The IFF has also launched an initiative called TALENTED FUR YOUTH that seeks to promote the new generation of fur youth talent. Its inaugural cohort is made up of recent graduates of the 2017 Fur Europe Summer School. Not only this, but the initiative will connect students with over 150 fur manufacturers and retailers, encouraging them to discuss career and project opportunities.
Over time, more and more students will be added to this scheme, REMIX 2018 applicants to new Fur Future members. This will create a library of contacts for businesses to find potential opportunities for the students.
The qualities of products that are created as a result of these initiatives are truly magnificent. Shape, colour, form, frills, patterns and textures are all as daring as they are beautiful, a true testament to the power of collaboration between the current generation and those who are up and coming.
What's more, is that these initiatives all recognise that their commitment to environmental responsibility is of the utmost importance, so that fur can continue to enjoy sustainable and ethical success.
Such a wide range of initiatives and opportunities designed to bring out the very best in the next generation of artists, designers and craftsmen is proof that the door to fur remains firmly open, and that the future of fur is very bright indeed.