One of our final Fur Futures bursary which was granted to Hong Kong designer Lam Wing Sum. Lam had only been introduced to fur design only a few months before the REMIX applications opened thanks to a course hosted by the Hong Kong Fur Federation (HKFF). From then on, Lam has excelled in discovering a variety of techniques and wanted to explore further in her designs which is why she applied for a bursary to complete her application.
Below is the designer's blog entry on her experience in Milan and how the financial backing from the IFF and support from HKFF made her realise that she can achieve her huge goals in fashion.
Thank you so much for the time in REMIX 2018, such great time meeting designers around the world and learn more about fur. It's also my first time entering such an international competition, so cool! I would like to say thank you to IFF and HKFF, I couldn't make it without you all! Thank you so much for everything!
Early in October, there was a seminar introducing the Fur Design 2018 by HKFF (Hong Kong Fur Federation). I guess that is the first time I learnt about furs. In the seminar we were free to ask questions and I realised that fur is a really fun material with numerous variation in fashion industry. So I decided entering the Hong Kong fur competition and that's the gate to my REMIX journey!

The theme of my design for REMIX 2018 is about decomposition of an orange. I know it sounds strange and gross but that's exactly what the mindset I hope people can change.
Beauty of remodelling from nature, I transform this idea to the stage changes of women. I think a mature lady can still be very charming and all forms of women are beautiful. I did some research on withering oranges to come up with the print on the coat.
The bursary from the IFF helped me finalise my garment sets including inners and accessories so my designs can be incredible!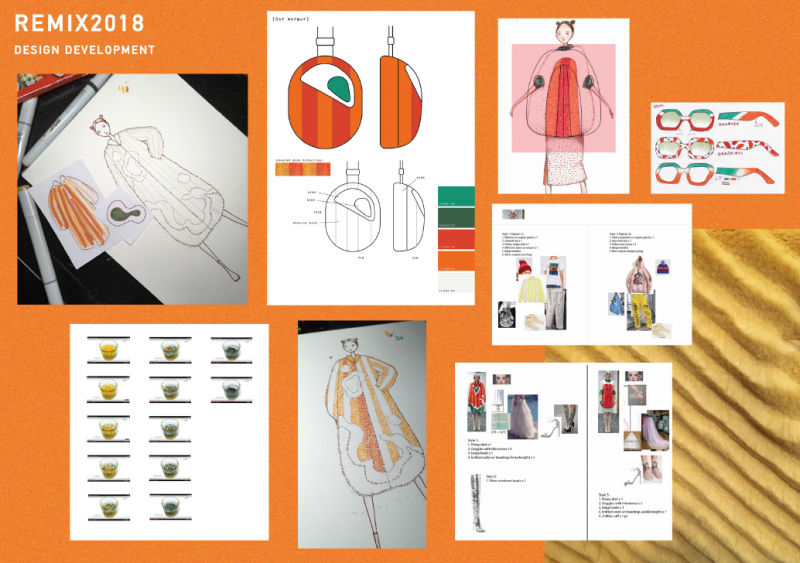 During the few days in Milan before REMIX 2018, we enjoyed a fur show and all the designs and colours were so great. I've never seen so many fur coats at one time! We also went to the One Milano exhibition and explored lots of techniques and opportunities of fur. It's so cool to have digital prints on fur, they are so detailed! I saw an unlimited amount of creativity on furs at the fair.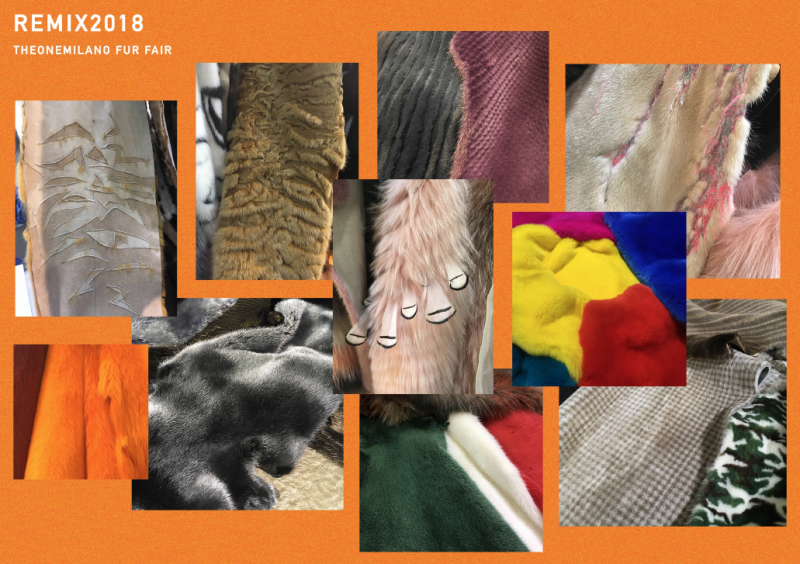 I am so glad to be one of the finalists in REMIX 2018 and looking forward to designing with natural furs again! Thank you so much IFF!
The opportunity to become a Fur Futures member is now open and with the possibility of applying for future bursaries to help you in future work with fur please visit: www.wearefur.com/skills-careers/fur-futures/