2021 China International Fashion week – China Fashion Summit was held in Beijing 751D PARK Fashion Cloister on March 27. Themed by "Building Sustainable Industry Chain, And Promoting the Updating of Green Consumption", the summit invited fashion industry representatives and sustainable fashion practitioners from home and abroad. Levin Cheung (Zhang Mian) , board member of International Fur Federation (IFF) and chairman of the board of KC Fur, was invited to attend the event, jointly illustrating the green consumption concept of sustainable fashion as a dialogue guest.
The summit was hosted by Jia Xizeng, associate professor from Academy of Arts & Design , Tsinghua University. And six guests had a heated discussion surrounding the topic. The guests included Levin Cheung (Zhang Mian), board member of International Fur Federation (IFF) andchairman of the board of KC Fur, Yan Yan, director of social responsibility office of China Textile Industry Federation, Ju Xiaoxin, director of Garment Customization of Haier Clothing Union Ecology Platform, Yang Li, buyer consultant of Hempel International, Xia Yiqi, founder of brand LEAFXIA, Chang Xiaona, Designer of Italian brand RUE.8ISQUIT.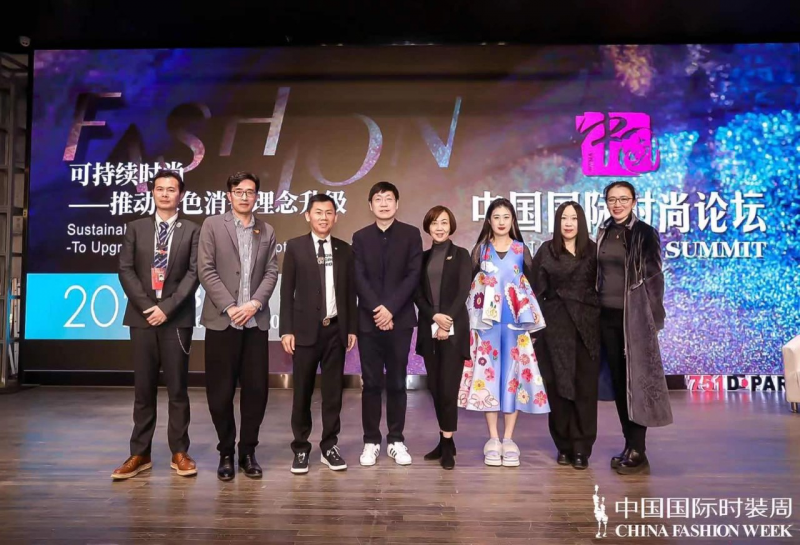 Sustainability is becoming an urgent topic in the fashion industry. Sustainable fashion does not depend on the change of only a single corporation or a single production chain. The true sustainable fashion, however, is the subversive change to design, raw material, production, consumption and end of the bigger circulation in the whole industry chain life cycle.
Sustainable consumption can not be literally interpreted as the environmental protection behaviors of the product's final consumption chain, but should be considered with all the stages, including raw material purchase, production and process and transportation and storage, etc.
To Zhang Mian, director of International Fur Federation and chairman of the board of directors of KC Fur, sustainable fashion is not only "done", but also "said". For the whole industry chain of the fur industry to comply with environmental protection requirements and animal welfare, the brands have made lots of efforts. Only by showing the consumers and the society what we have achieved, can we lead more consumers to join, promote and lead the change of green consumption concept in the whole society.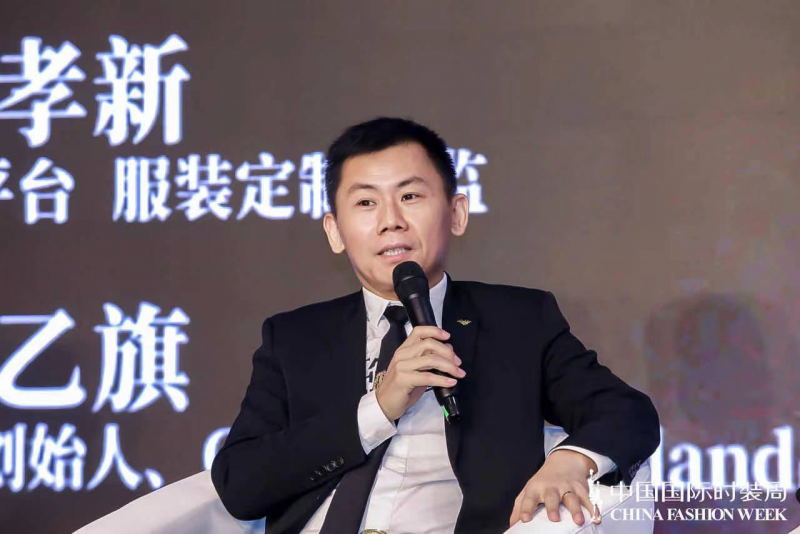 The FURMARK system, which International Fur Federation is currently promoting, is the sustainable development practice of the fashion industry. FURMARK is a green and sustainable mark certificating multiple aspects such as green environmental protection of fur processing, animal welfare of fur farming, humanistic care of fur industry practitioners. At present, the standard is adopted by international brands such as Fendi and Louis Vuitton and is being promoted in China's market. Consumers can track the "sustainability" status of their fur garments through FURMARK labels.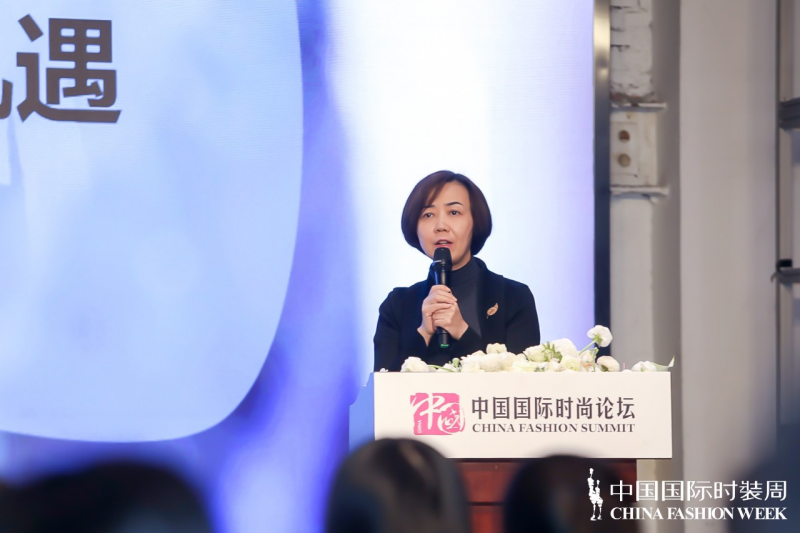 As a heated topic in recent years, "sustainability" has been extended to every aspect of fashion industry, especially at the consumption level. It is not only the product itself that consumers focus on, but also the brand value behind the product. Yan Yan mentioned in her speech that there are about 30% of consumers in the market recognize the importance of buying sustainable fashion products. If the product is bargained to 10%, about 40% of them are willing to pay for sustainability, which means consumers' recognition and movement are continuously upgrading and changing and the market of sustainable fashion consumption is basically formed at present. However, support for sustainable fashion at an industrial level is indispensable for mass consumer goods to load the values of sustainability.
In the past few days, there has been a lot of discussion inside and outside the industry about H&M's announcement that it will no longer purchase garment raw materials from Xinjiang. Yan Yan believes that a general background needs to be understood, which is that the China textile industry and China textile apparel industry has been in a leading position in the world. And they are actively integrated into international competition, complying with and implementing international business norms.
In this context, I think this matter can be understood from three points. First, this incident has an international political background, including the U.S. Department of Homeland Security's seizure decree specifically targeting the cotton-relative products from Xinjiang last December. Secondly, driven by the political background, a large amount of negative oversea news has drowned out the truth, which led to some phenomena that we cannot understand now. Thirdly, material production, manufacturing, branding, and consumption are interdependent in the sustainable fashion industry. If any link is damaged, the final result will gradually transfer the impact to everyone. Therefore, only when all links work together and all people join hands to tackle the risk we face altogether at the global level can the position and influence of the whole industry chain be consolidated and the comprehensive capacity of China textile apparel industry be continuously improved.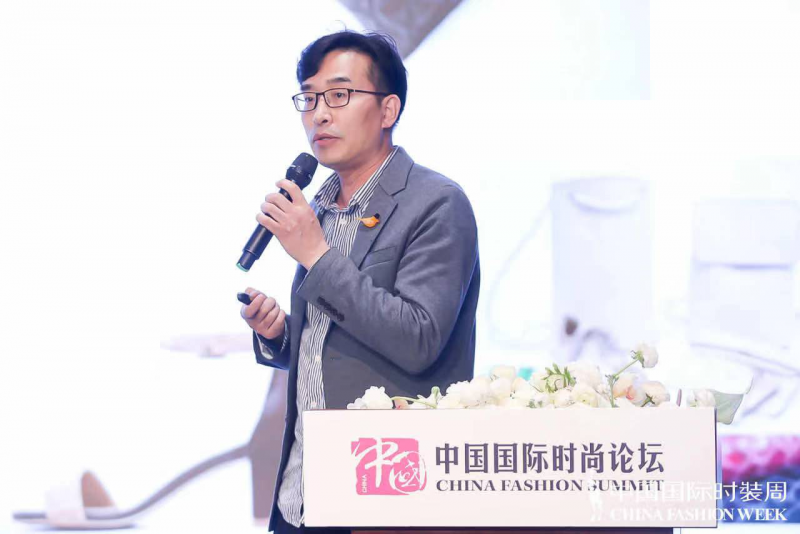 High inventory and high cost have always been the pain points of garment enterprises, and have caused a great waste of resources. And at present when the consumption patterns are continuously upgrading, and when consumers' demand for garment customization is gradually increasing, how do we break the game from the root? Haier clothing network clothing digital customization platform presents a road of sustainable development digitalization.
Haier Clothing Union Ecology Platform clothing customization director Ju Xiaoxin introduced, as early as 2000, Haier has established a strategic planning of sustainable development. In the current era of Internet of things and industrial Internet, Haier proposed to build an ecological brand strategy. COSMOPlat industrial Internet platform that it has built provides empowerment for fifteen different industries in intelligent manufacturing and mass customization production, helping enterprises' digital transformation and sustainable development. In 2017, Haier also launched the clothing network ecological platform, providing garment industry with resource gathering and ecological empowerment platform, according to the whole life cycle of the overall production chain of clothing washing, caring, wearing, collocation, purchase, and storage. In the process of building the clothing network ecology, the values and cultural spirit of sustainable fashion will be delivered and practiced in the hearts of the industry and consumers.
At this stage, consumers' sustainable living habits are gradually forming, but when it comes to paying for products, the price/performance ratio, product quality, user experience, and whether the products meet consumers' preferences and other personal feelings still play a decisive role. According to Jiu Xiaoxin, it is still necessary for the whole society to promote the popularization and development of the concept of sustainable consumption.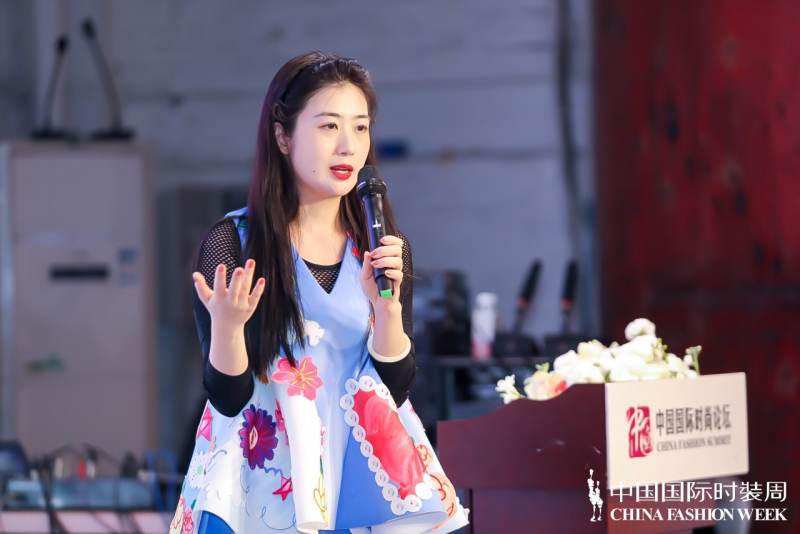 Sustainable fashion is a major trend in sustainable design. The fashion industry is always looking for and developing new materials, while the realization of eco-fashion design requires greener materials. "There are three main attempts in the sustainable design of the brand. The first is to inject sustainable genes into the concept of design inspiration, to make a clever combination of pattern and fabric, and to give new value to the discarded materials. The second is cutting the use of energy. For example, some of the fabrics I design are free from water washing and ironing, so they won't get dirty or wrinkled during the process of wearing. The third is the re-use and recycling of fabric, using the remaining fabrics from previous seasons to make hats, accessories, shoes to design, recycle, develop and reuse them, or making equipment in exhibition decoration." Said Xia Yiqi who is always insisting delivering green fashion concept through design easily. For her, the brand is to bring consumers a lifestyle that integrates green, art and life. And creating and outputting beauty is the most powerful language to establish the relationship between the brand and consumers.
As a young designer and entrepreneur, Xia Yiqi believes that design does not mean the designers walking onto the fashion stage. She believes design is throughout the brand. Designers should go into the supply chain and fabric providers, and penetrate the green design concept into every link of the industry chain in order to make the operation more long-term and efficient.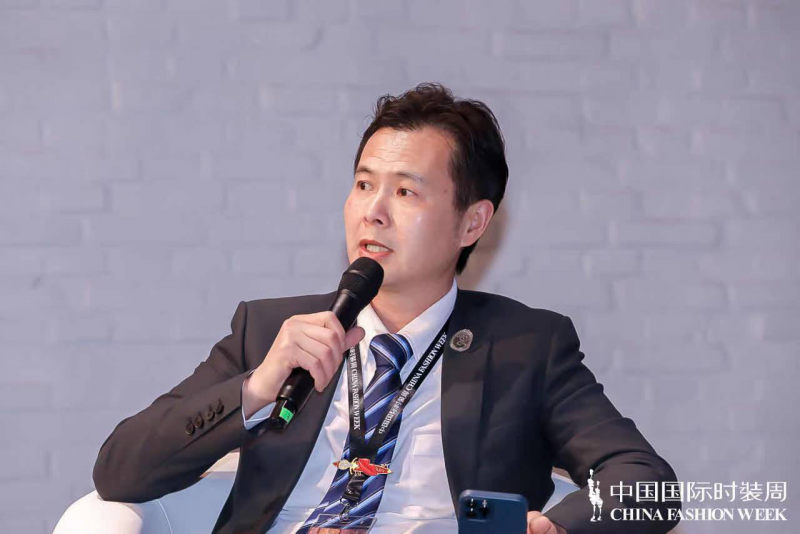 In the opinion of Yang Li, buyer consultant of Hempel International, green consumption is to start from the small things around you, such as buying products with longer service life, paying attention to whether the raw material source of the products is environmentally friendly before purchase, transforming old clothes, combining traditional craftsmanship and modern fashion trends, so that more consumers can pay for the national trend and drive the economic cycle.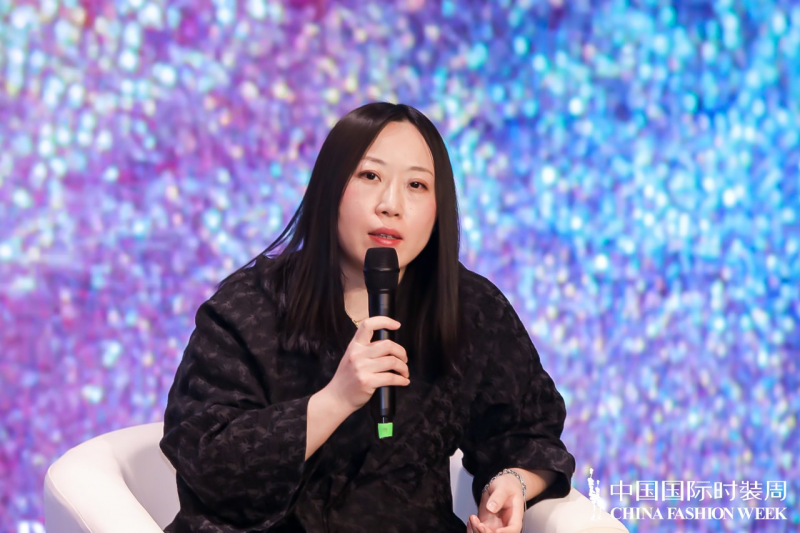 Italian brand RUE.8ISQUIT designer Chang Xiaona also believes that a better way of consumption can be formed through the improvement of clothing durability, not buying, buying less, or establishing a second-hand recycling system, all of which are responses made in the context of the epidemic and in the face of the change in consumer awareness. In addition, brand companies should also reflect on whether they should bring goods that are more friendly to the environment based on the change in consumer thinking, and express their sense of social responsibility through their designs or products, thus conveying their values to consumers and making them empathize with them, in order to have many markets and opportunities in the future.
With the continuous upgrade and change of consumers' consumption ability and consciousness, a sustainable consumption market has been formed. Facing such a whole new market, designers, manufacturers, enterprises and brands need to inject green genes into each link of the industry chain, so as to obtain strong support from the whole industry chain, thus promoting the sustainable and deeper development of the industry and finally forming a positive circulation of sustainable ecosystem.