Christian Helmer Petersen is one of the most exciting young designers to emerge from Denmark in recent years.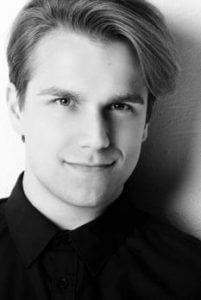 "In my present position as a freelance designer, my collections always depend on the company I am making the collection for and who their costumers are. An important thing for me is to always be aware of my surroundings and I spend a lot time on blogs, to see what is happening around the world. Fairs like Premier Vision in Paris are also very important in my search for new fabrics and new techniques."
He is constantly innovating the way we use fur in fashion, seeking the gap between minimalism and affluence.
"During public school we had to do an internship at a local company. I ended up working in a fur manufactory, where I was surrounded by these fantastic materials that were transformed into garments. To see something, the raw material, transformed into modern garments, was fantastic."
Christian Helmer Petersen has worked and interned for various big names in the world of fur fashion over the last 5 years, such as Yves Salomon and Sharon Wauchob and is a regular partner of Saga Furs.
"My favourite fur moment was the first time I did a fur collection for a company. To see people working on my ideas and selling them was fantastic. It was no longer just an idea on a piece of paper; it was a reality."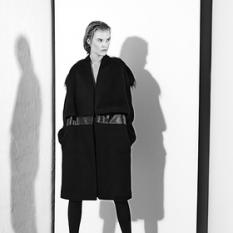 His ambition is to be part of renewing a brand image as part of a design duo like Yves Saint Laurent and Pierre Bergé, Tom Ford and Domenico del Sole or Miuccia Prada and her husband, Patrizio Bertelli.
"My influences? For me it is everything and everyone, I can't pinpoint one single thing," he says.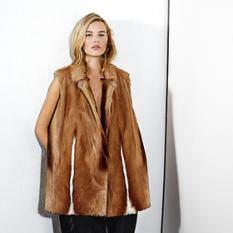 Christian has since successfully directed two advertising campaigns for IFF, along side designing for various clients. As well as directing the 2013/14 IFF campaign named More Than A Coat and the 2014/15 IFF digital campaign named Fur Now, he also directed the 2014 and 2015 IFF Remix competition in Milan.
Visit Christian Helmer Petersen's Website for more information.
He is also on Instagram.