Paralia Katerinis, a beautiful seaside settlement, is The Official Fur District of Greece where more than 50 fur fashion brands are located within walking distance of one another making it the favourite resort for travellers who visit Greece with the purpose of buying fur. All fur garments are MADE IN GREECE, manufactured in the city of Kastoria.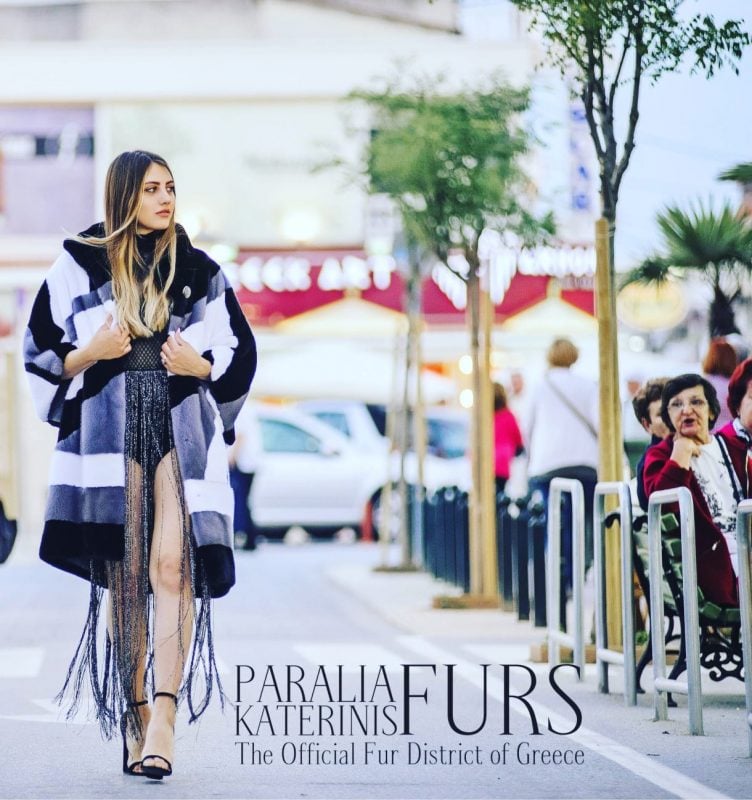 This blog post is about Paralia Katerinis Furs (https://paralia-katerinis.com/) new project – a platform that was created in March 2019 and promotes the leading fur fashion brands in town. Customers are advised to do their own research as the platform is there in order to inform them and assist where needed. Promoting Paralia Katerinis as The Official Fur District of Greece is a project managed by a member of IFF along with a team of young people passionate about fur fashion. The project is supported by six leading Greek fur fashion brands: 
CASIANI (https://www.casianifurs.com/)
EGO (http://egogroupsa.com/)
IMPERIA FURS & LEATHER (https://imperia-furs.com/)
S.A.M.A.K. (http://www.samak.gr)
MANOLI FURS (https://www.manolisfurs.com/)
MARCO VARNI (http://marcovarni.com/)
Greece is a beautiful country and indisputably a perfect summer destination. So it comes as no surprise that tourists combine holidays with shopping and wholesalers combine business with leisure. Summer time in Paralia Katerinis is peak season. While most fur fashion showrooms work all year round with both wholesalers and retailers, most fur garments are sold during summer due to shopping tourists. And Paralia Katerinis Furs aims to list as many furriers as possible so the platform can be a virtual tour for prospective customers. 
As of summer 2019, an outdoor photo shoot and a fashion show by the sea were organised. Russia-1, a state-owned Russian broadcaster had journalists travel to Greece in order to cover the fashion show. Russian-speaking readers can watch the video here https://youtu.be/ZADdylQ-ofc (1:40:19 – 1:42:54). Russia is the world's second largest fur market but for Greece it is the main market and that is why it remains the main target for the Greek Fur Industry.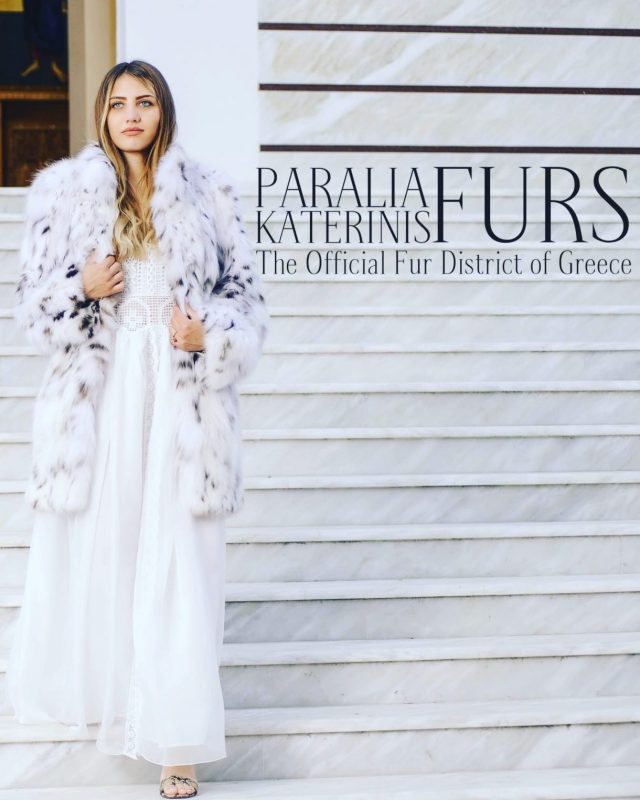 The next fashion show will be held on the 23rd of August at 22:00 and it is looking hot!! Don't miss the hottest fur fashion show of the season at Barchetta, The Marina Bar in Platamon, a seaside village located in the foothills of Mt. Olympus, that is framed by the beautiful Castle of Platamon. Stay Tunedasit's almost that season to bring fur coats out! https://www.instagram.com/paraliakaterinisfurs/
Moreover, the upcoming fashion show will be the Greek away of protesting against the proposed ban on fur sales in NYC and the hashtag #nofurbansaysgreece will be used on social media. Support comes in many forms and this is the least we can do help.