Our first Fur Futures success story of 2019 comes from Anna Nawrocka from Poland. After joining the International Fur Federation (IFF) Fur Futures programme, Anna was excited to join a group of likeminded individuals. And after applying for a bursary from IFF, Anna was able to create with fur and apply to be a part of IFF's REMIX Fur design competition supported by Vogue Talents. This is Anna's story…
Thanks to the grant I received from IFF, the support from Polish Fur Federation and Nutrex Leather Trade Company, I was able to design and produce a fur garment which not only reflected my passion: sustainable fashion, but it meant I could also apply for IFFs REMIX competition.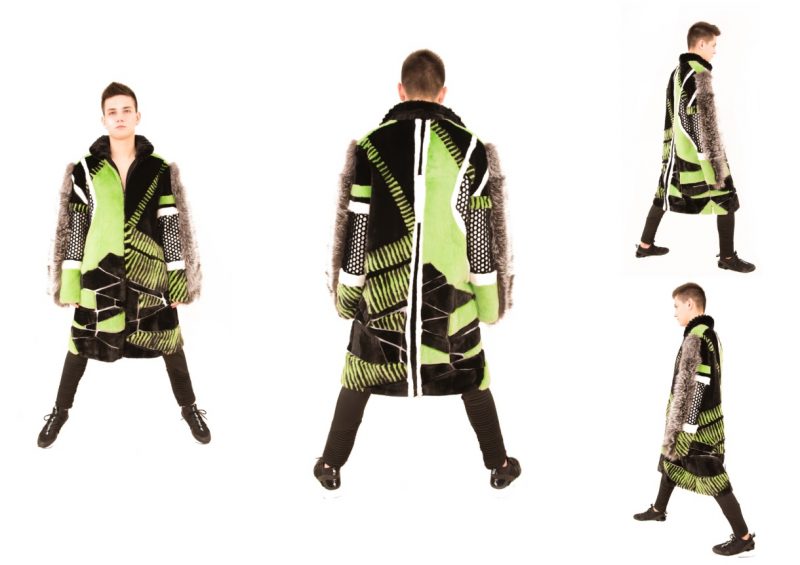 For me, fashion is not only about clothes. Its's much more than that. From my point of view, fashion is a tool that we can use to communicate important ideas, it also reflects the way we live and includes elements of our culture. That's is why this year, I was excited to be given the opportunity to present my design for REMIX 2019 competition.
During the design and production process, I had the unique opportunity to meet people who work in fur industry in Poland. Among them there were local mink farmers, furriers, designers, and the owners of Nutrex Leather Trade Company. Together we discussed our hopes and problems, they described the actual economic situation to me, and together we spoke about the future of fur industry.
I decided to include all of this newly found knowledge to craft my fur concept, which can be simply broken down into six points:
Natural fur has much more longer life than artificial one, to prove it, I reused old fur to adopt it to a new concept.
Part of skins (of silver fox and white mink) were not dyed to show their natural beauty and reduce a negative impact of fashion on an environment.
In my concept, I used techniques such as air gallon to use the fur in the most effective way I could. I also combined small pieces to completely use the whole skin.
I used Tyvek ecological synthetic paper as a lining to show that furs canbe successfully combined with a modern fabrics, and to emphasize the idea of recycling.

I used the skins of a wild animals, such as a beaver and muskrat, which were culled in a sustainable way to keep the balance in the ecosystem.

For the design, I used also certified furs from the local farmers. This is because I want to be sure that I work with fur that live up to the highest ethical standards. I would like to support Polish fur suppliers, and I understand that this area is important part of labour market in Poland.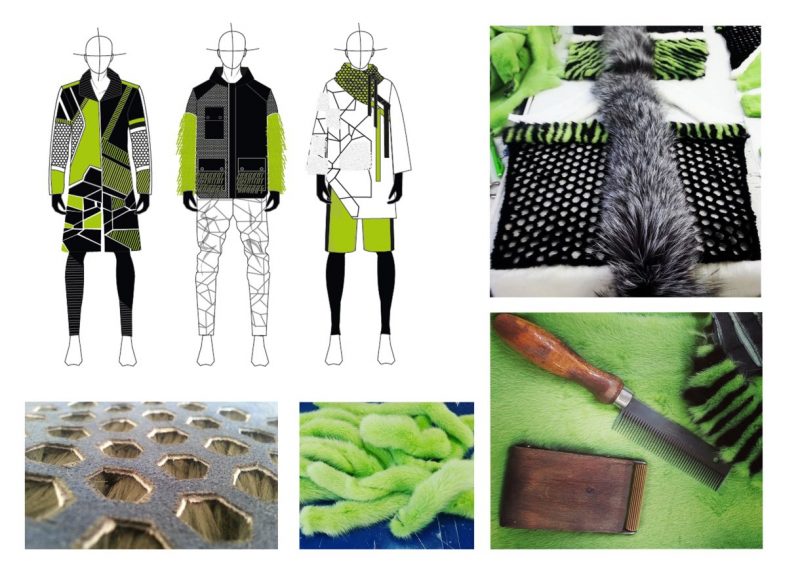 Finally, I would like to thank the IFF for their bursary. Their support meant I could create a natural and sustainable garment, and while I wasn't successful with REMIX 2019, I hope to apply next year and use my passion and knowledge for fur to create an ethically conscious collection in the future.