IFF's Fur Futures Bursary has helped many young designers around the world take part in REMIX, the international fur and fashion design competition hosted by IFF and supported by Vogue Talents. Our latest Fur Futures success story comes from Chinese designer Dong Wang who secured the much-coveted REMIX Saga Furs Award at REMIX 2019, this is Dong's story…
First of all, I want to start off by saying I feel very proud that I was chosen to take part in REMIX, it's an amazing competition. This was my first time taking part in an internationally renowned competition, so it was a big challenge for me.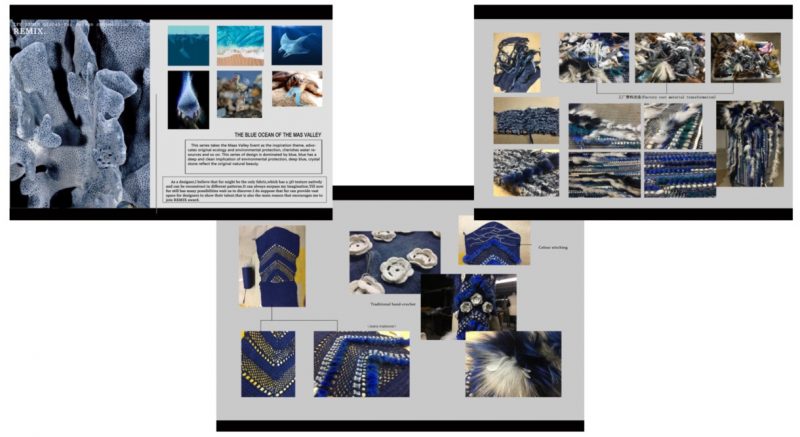 Thanks to IFF and NAFA (North American Fur Auctions), your support and kindness meant I could complete my REMIX collection to a high standard, something that without their help would have been impossible. Both the IFF and NAFA offered me high-quality fur pieces to use and put me in contact with the best fur manufacturers in China.
In this blog, I'm want to share my unforgettable experience at REMIX 2019.

The design of my REMIX collection was inspired by the ocean and the world's irresponsible use and excessive dependence on plastic. The colour blue in my collection is representative of both of these themes. Synthetic materials are everywhere, much of it (waste) is thrown into the ocean and often washes up on our beaches. Not only does this cause serious pollution and harm our environment, but it also causes harm to the marine life it encounters. The hope of my REMIX collection is to awaken consumers to return to natural materials and product and to choose sustainable fashion materials, such as natural fur. Finally, all the fabrics in my designs are recyclable and/or biodegradable.

When I received the notification that I was a finalist, I was very excited! I really cherish any opportunity to put an important concept like 'Responsibility' (which is passionately advocated by myself) into practice in my design. So, I immediately began to collect old jeans and denim jackets from my relatives and friends. All the denim fabrics I collected to use, including some other accessories, were all waste materials. This meant after I transformed them, and gave them life again, I saw opportunity and possibility in fashion waste. By incorperating recycled waste in my designs and using natural fur (and natural wool and so on), my fabric choices encompassed the the of REMIX 2019: Responsibility.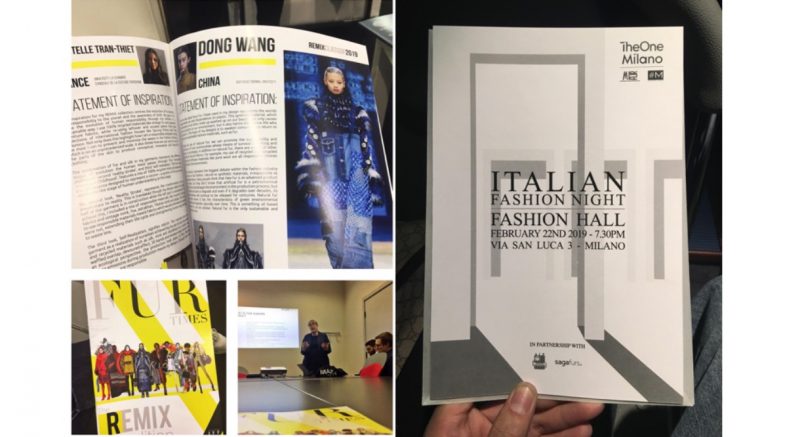 As a socially and environmentally conscious designer, I know the fur industry is built on tradition and craftsmanship. That is why I chose to use traditional Chinese handicraft crochet technique in my design, to reflect this. I used hand-made crochet as I find it very beautiful. It can be hooked into various shapes and hollowed-out to create the patterns you want.
As a part of my REMIX trip to Milan, I got the chance to go to THE ONE MILANO, an amazing international fur fair.
If you ask me what the most exciting part of the REMIX was for me, I have to say when I won the Saga Award and presenting my garments to Italian Vogue and the esteemed fashion judges. I think REMIX is the best platform for all young designers to show their talents in the fashion industry. This was the first time I entered an international design competition. I hope it isn't the last. Moving forward, I want to share my vision with an international audience again and make beautiful fashion in China.
Thank you IFF for this opportunity and for supporting young designers like me.