Following the success of REMIX 2019 comes another success story from Chinese designer Long Chen. A young and passionate designer, Long has achieved much over the last few years, and with the help of IFF's bursary, he has gone on to achieve more. This is Long Chen's story…
Hello everyone, I am Long Chen, a fashion designer from China. After winning the REMIX Asian Fur Design Competition in Korea in October 2018, I was honoured to have the opportunity to participate in the final of REMIX 2019 in Milan on the last day of Milan Fashion Week in February 2019. This was my first time travelling to Europe to participate in such a big world-class competition.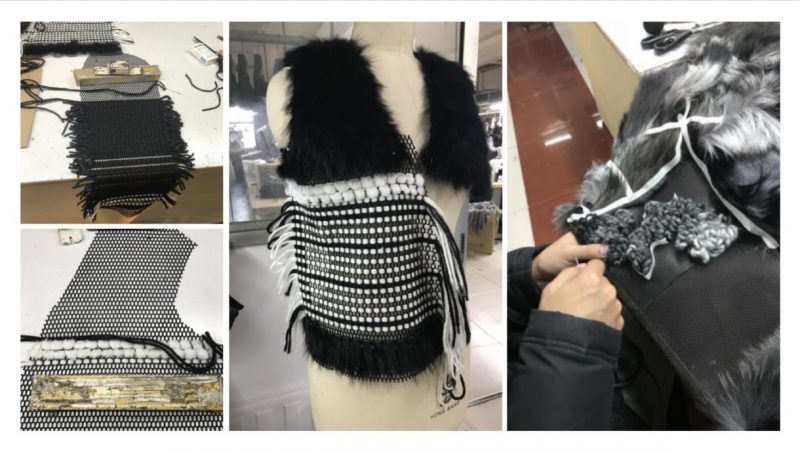 It was a huge challenge for me to communicate and learn with 10 players from 9 countries around the world. And while I found the whole process of designing clothes enjoyable, we encountered lots of difficulties during production. In particular, finding factories and shopping for fur. This is because, we as young designers, do not know a huge amount of about fur and the fur trade in the beginning. Nonetheless, this has been an amazing learning experience, and I am really grateful to IFF for providing us with a variety of help methods such as the bursary I received and the factories they put me in touch with. Without the strong support of IFF, it would have been extremely difficult for us to realise our designs.
This is my trip to Milan REMIX…
All 10 finalists, including myself, were given the theme responsibility to design around. Since I already believe fur designers are responsible for our choice of material, the environmental impacts of fur, and the sustainable development of clothing, this was a great theme for me to engage with.
I choose to design with fur because, as a fashion material, fur has the lowest discard and rate of any textile – it is by nature responsible. Unlike fake fur, natural fur biodegrades naturally without adding to the detrimental impacts the fashion industry has on the environment – something we all ought to be aware of. These facts are at the heart of my double-sided fur creations, they are the reasons why I make responsible design choices by using natural fur.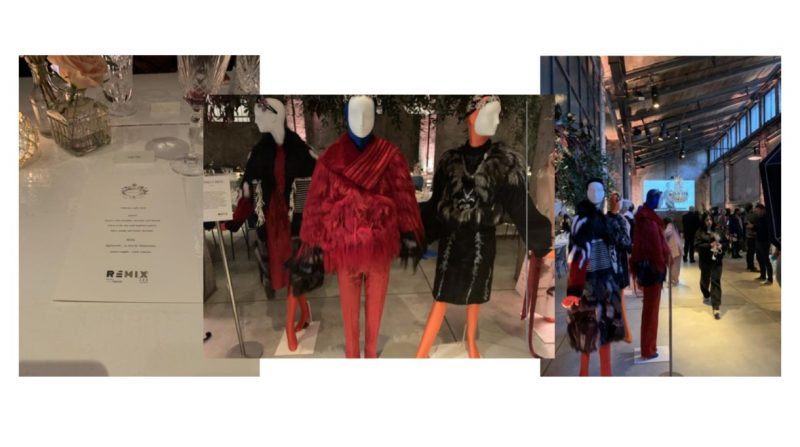 Knitting, splicing, crocheting and other fur cutting techniques, combined with natural fashion fabrics in my fur design, make my use of fur more sustainable and stylish, not forgetting to mention the comfortable nature of my designs. I chose the combination of environmentally friendly fabrics like fur, silk and wool, and best practice dyeing techniques, which means even if the fur garments are disregarded in the future, we can be assured that their creation will come at no cost to the planet.
Strengthening the function of fur design, using more environmentally friendly technology and prolonging the service life of fur clothing is the concept behind my designs. I hope that people understand the natural fur better than all its plastic alternatives. Natural fur is an environmentally sustainable and responsible fashion choice. And none of this would have been possible without the IFF.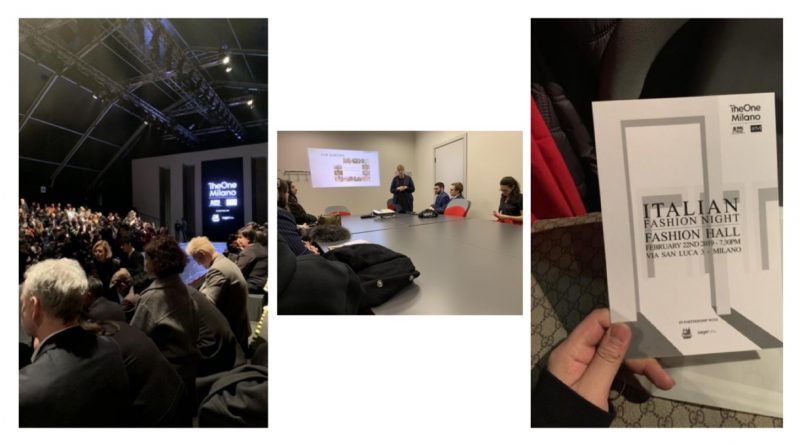 During our trip, I attended the OneMilano fashion show, Italian Fashion Night, a presentation by Fur Europe CEO, Mette, at MiFur, and all finalists exchanged knowledge about fur and educated one another about the importance of fur and sustainable fashion and MORE! And although I regret that I didn't win an award at REMIX, it was an amazing learning experience, and I hope I can have a chance to be a finalist one again.
I'd like to give a final thanks to IFF, thanks to the people who helped me this time. Thank you to every staff member, and thank you Kelly and Mo.