Chinese student Siyang Meng was among a number of design students who applied to be part of the 2018 REMIX Design Competition. A bursary application via Fur Futures set Siyang on the way to finish 3 incredible designs that saw her claim the Silver Award and the chance to visit Kopenhagen Fur's Design Studio.
Below is Siyang's blog entry on her time in Milan for REMIX and how the bursary has helped her progress in her design career.
I feel very proud that I can be chosen as a part of this amazing competition and This is my first time to take participate in an internationally known competition, so It is a big challenge for me really.
I would like to say thanks again to IFF and NAFA Fur, thanks a lot for all your supports and kindness.  I can't finish this collection nicely without their helps. They offered me very high quality fur pieces to use and tried to help me contact with the high levelled fur manufactory in China.
In this blog, I'm very glad to share my unforgettable experience of REMIX AWARD.
The theme From Nature to Nature requires all the designers should know and respect the materials we have used and learn how to build a link between human creations with natural world. I think this is a good chance for me to learn how to treat fur professionally not just use it, so I am here now.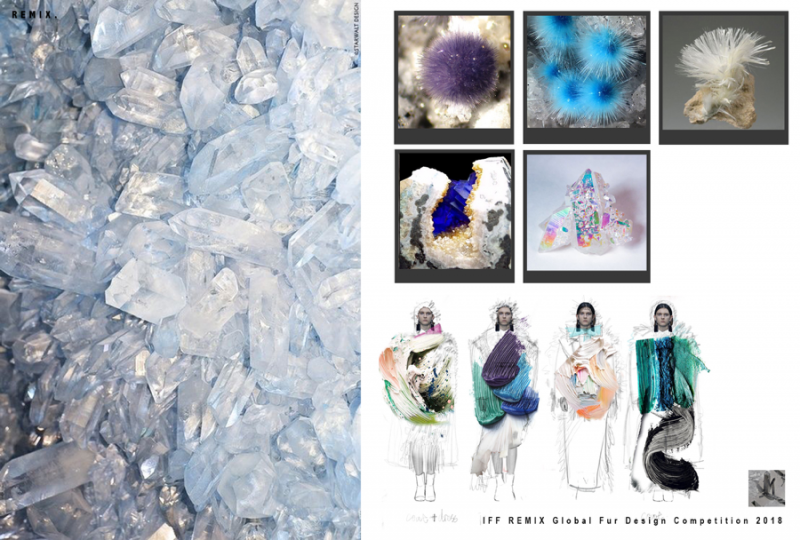 My inspiration comes from the natural rock crystal, because I found that rock crystal has many different features, which are similar as fur. Some of them are like taraxacums and some are like coral.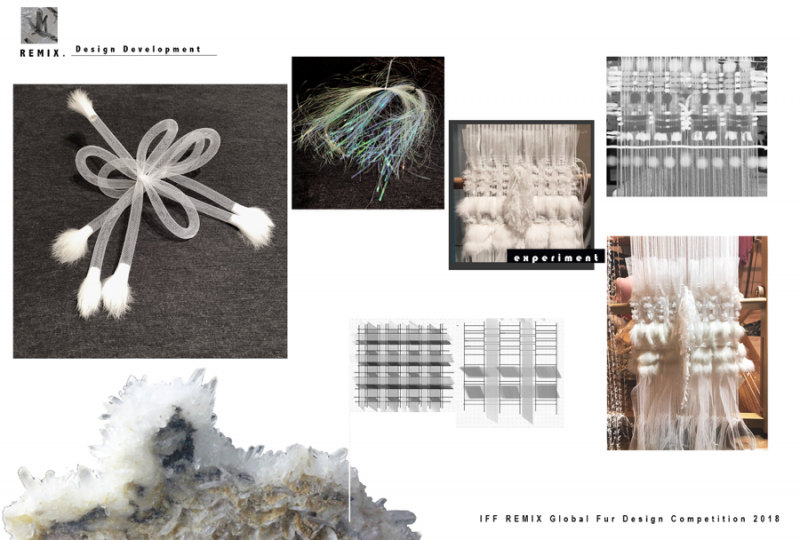 During the experimental process,I tried many different way in order to create a light and lively version of texture. At last, I decided to use hand weaving as my main technique and it caused me hundreds hours to finished. But, when the result came out I felt everything was worth.
Actually,when I finished my collection, I found the creative journey was just started. As a part of REMIX trip in Milan, we've got a chance to go to THE ONE MILANO, which is an amazing international fur fair.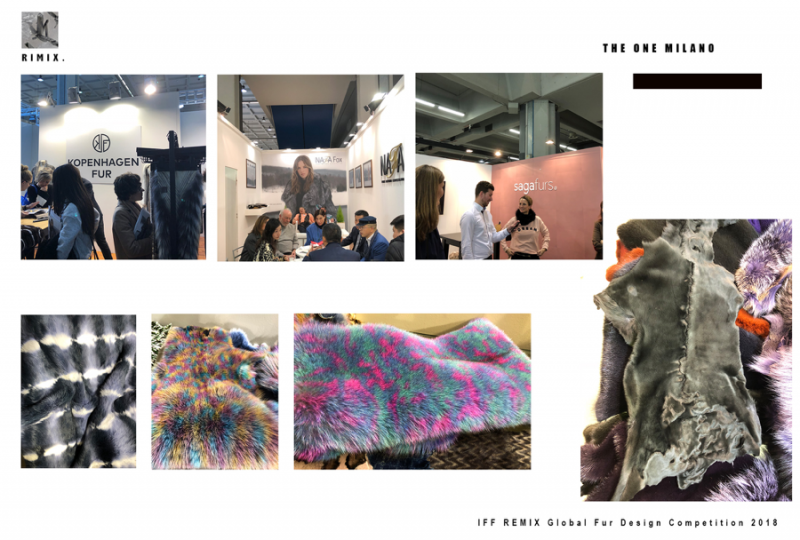 I was attracted by a lot of these new techniques, such as laser printing on fur and the metal feeling dying technique. IFF staffs there are all very nice, They taught us many new knowledge and how does their sustainable producing system works.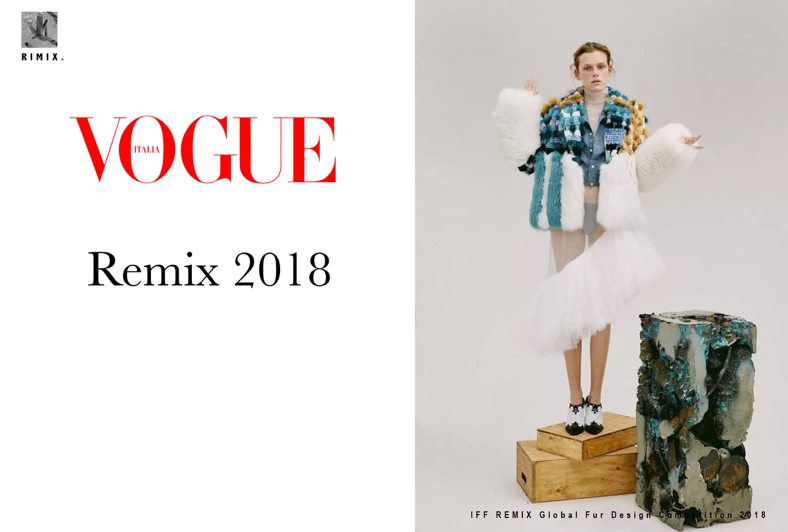 If you ask me which is the most excited part of REMIX for me, I must say is I win the silver award and shoot my collection with Vogue Italy. I think this is the best platform for all the young designers to show their talents in fashion industry. I made it now and I hope I can always be the future of fur.