The International Fur Federation (IFF) does much to support the fur trade with its bursaries. Supporting a host of projects, including Fur Summer Schools and Workshops. This is how Viktoria S. de Carvalho from Norway was able to attend the same trip to Kopenhagen Fur's Studio as Jannicke Romøren Eriksen, along with four other fur ladies. Between 8-11 September 2019 Viktoria attended Kopenhagen Fur's auction and made a visit to their studio. Here is Viktoria's experience:
I was lucky enough to get invited to participate in a workshop at Kopenhagen Fur, as well as a visit to their auction house, together with 3 other furriers from Norway. Thanks to sponsorship by IFF, myself and the other furriers, of which I only knew one, had a great experience. I was really happy to get the opportunity to meet them and learn a lot.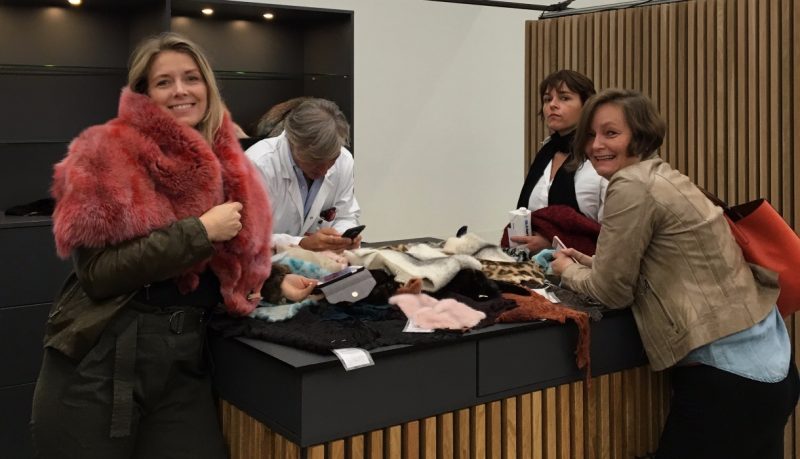 Upon arrival, the first day, we went straight to the auction house where we received a guided tour of the house. I have been to Kopenhagen Fur once before, but out of season. So, it was interesting to see all the action in season – and even more impressive to see how huge the whole skin production is – and the logistical organization it requires.
The two following days were spent in the creative studio at Kopenhagen Fur. Here, we were introduced to the Studios innovative fur techniques, and were later able to experiment ourselves. It was fantastic to have the time and opportunity to be creative with fur – it is not something I get to do too often! It was also inspiring to meet the furriers working in the studio and see their approach to fur.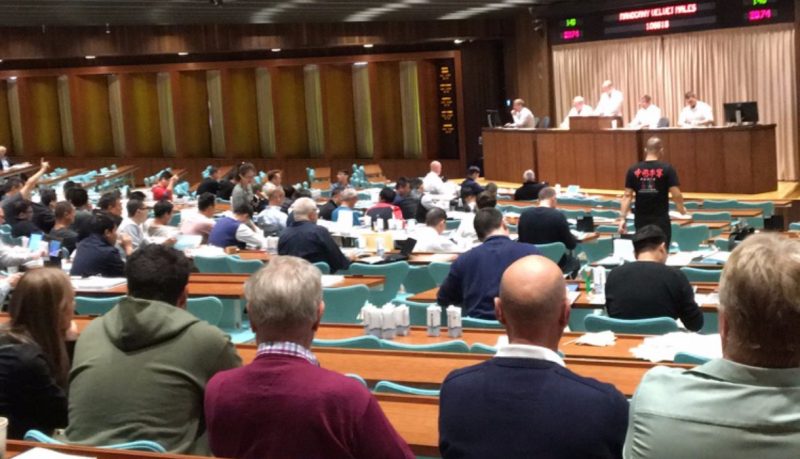 When I went to fashion school, I remember thinking totally differently about the possibilities with fur, but as I later became a furrier, I became much more limited by the traditional way of working. It was therefore enriching to be reminded of the unending opportunities fur can offer, and somehow re-discovering the more playful side of it.
I am really grateful to IFF for being given the opportunity to visit Kopenhagen Fur. They welcomed us with open arms and were so generous in sharing their knowledge with us. It was also great to get to meet other furriers – from both Norway and Denmark. There are quite few of us, so it was interesting to share experiences and getting to know each other.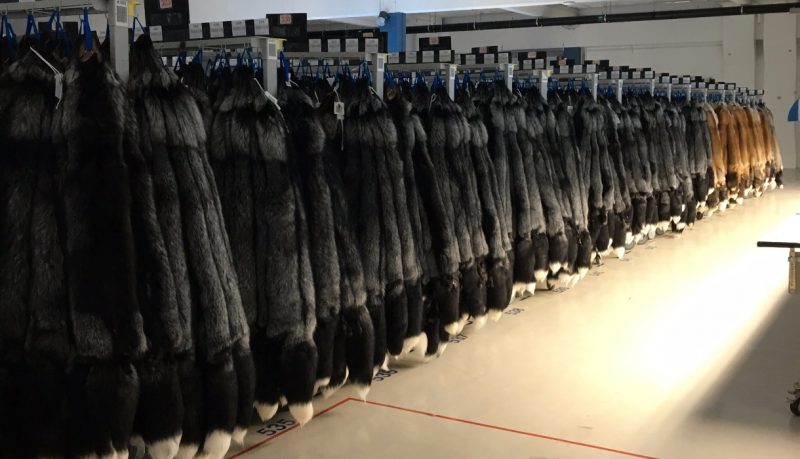 Thank you to Kopenhagen Fur for these wonderful days – as well as Pelsinform, FurEurope and IFF for making this possible.
Fur Futures Profile – Viktoria S. de Carvalho -Viktoria S. de Carvalho