On January 6th, 2020, GOOD4FUR Certified Farm press meeting was held in China National Convention Center. GOOD4FUR certification, jointly initiated by China Leather Industry Association (CLIA, for short) and IFF in 2017, aimed to promote China's fur farming into normalization, standardization and modernization and to build an excellent image. In the past three years, China's fur farmers has gradually reached a consensus on animal welfare with high standards. They have actively participated in GOOD4FUR certification so that farms with high-standard animal welfare boost fur farming in China.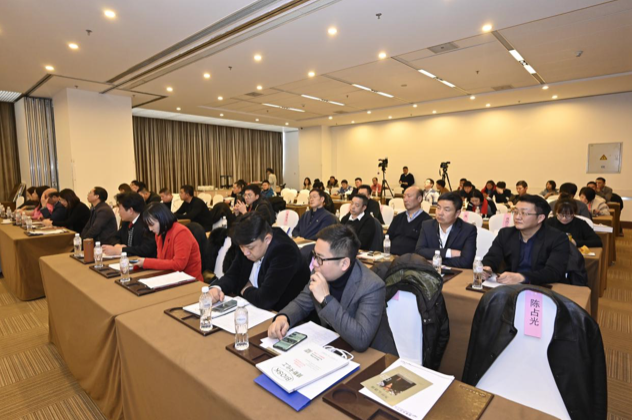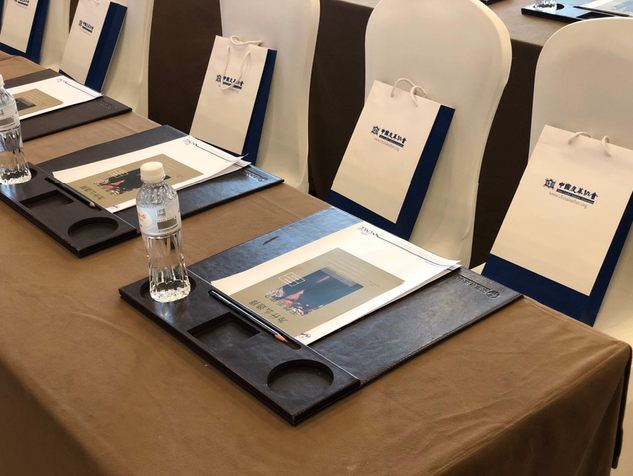 More than 100 attendees were present at the meeting, including leaders of Forestry Administration, CLIA(China Leather Industry Association), IFF, CNGA (China National Garment Association), China Cuisine Association, CAAA(China Animal Agriculture Association), China Traditional Chinese Medicine Association, China Aquatic Products Processing and Marketing association, China Feather and Down Industry Association, professor of Northeast Forestry University, assessment-team representative, certified farmers and journalists. CHEN Zhanguang, secretary-general of CLIA, chaired the meeting.
It is reported that GOOD4FUR certification is not only one which based on fur farming standards, but also the most stringent and the most authoritative. Each year, the project absorbed large number of fur farmers to submit applications. Through screening, strictly controlling and selecting farms that passed muster, experts home and abroad, together with members from CLIA and IFF, went on a site investigation, and evaluated according to certification standards.
This year, 5 farms have been certified by GOOD4FUR Certified Farm project. They are Harbin Huaqiang Fur Development Co., Ltd., Changchun Jiutai District Zhenghe Mink Co., Ltd., Haiyang Furuishan Mink Farming Co., Ltd., Penglai Muji Chijia Mink Farm in Liu Jiagou Town and Penglai Kuiqin Mink Breeding Professional Cooperative.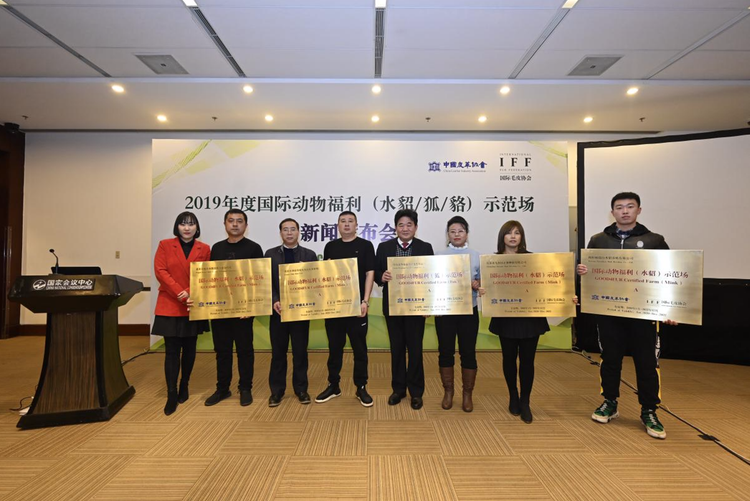 In the meeting, Mr. LI Yuzhong, the chairman of CLIA, spoke highly of the efforts and attitudes of experts team. He said, the expert team composed of universities and colleges in northeast China, Shandong province and other places, visited the finalist farms in the field, and treats each assessment index fairly. Therefore, the 5 farms deserved to award the certification. "The third party evaluation ensure a professional, objective and reliable investigation result and social effect so as to improve fur farming's normalization and standardization." He added: " At present, China's fur farming is in a critical period from a lower level to higher one. Farmers' confidence is the core driving force for the steady progress of the whole industry. Farmers should consolidate the farming foundation, broaden their vision, and jointly promote the industry to standardization and modernization."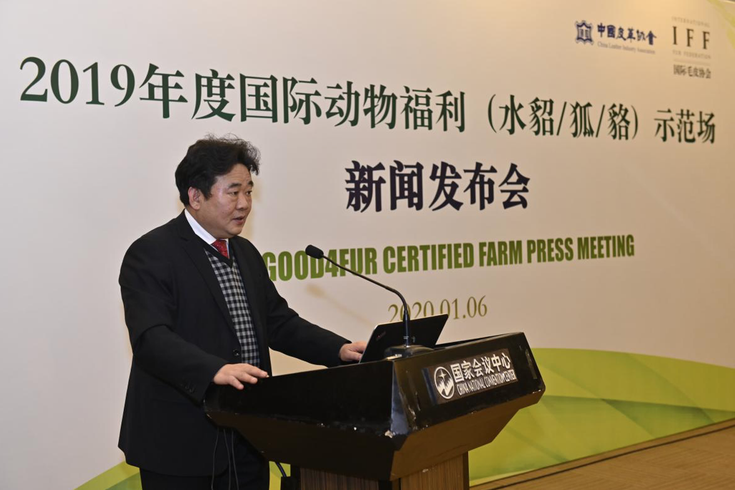 Mercy CHEN, Head of PR of IFF China said, " I fully visited two farms in northeast China, and inspected farms' hardware facilities, animal welfare, and fur animals quality, etc. All of these met the certification standards. I am glad to see that more and more farms are participating in this project and making due contributions to the normalization and standardization of fur farming in China." She added, "IFF gave extremely priority to animal welfare's promotion globally. The FURMARK to be launched in 2020, is a global certification program and traceability system designed to monitor the fur trade and ensure the highest animal welfare and environmental standards, as well as confirm the sustainability in fur industry. For consumers, FURMARK ensure a high-standard animal welfare of nature fur and commit they can track the source of fur. In 2020, FURMARK will complete seven different certification programmes, including Welfur, Saga and North American animal welfare, etc.."
Experts had in-depth debates and finally crafted GOOD4FUR standards, based on the Criterion of Breeding and Utilization for Minks, Foxes and Raccoons by the Chinese Forestry Administration, Administrative Measures on Livestock and Poultry License by Chinese Ministry of Agriculture and with reference to European WELFUR standards. GOOD4FUR includes four aspects, namely Good feeding, Good housing, Good health, Good behavior. Hence the name of the certification: GOOD4FUR. The scoring rules based on the 3 main aspects of farm hardware facilities, animal welfare, and animal quality and other 33 items, careful. Such a comprehensive investigation is also like a full "physical examination" of fur farms.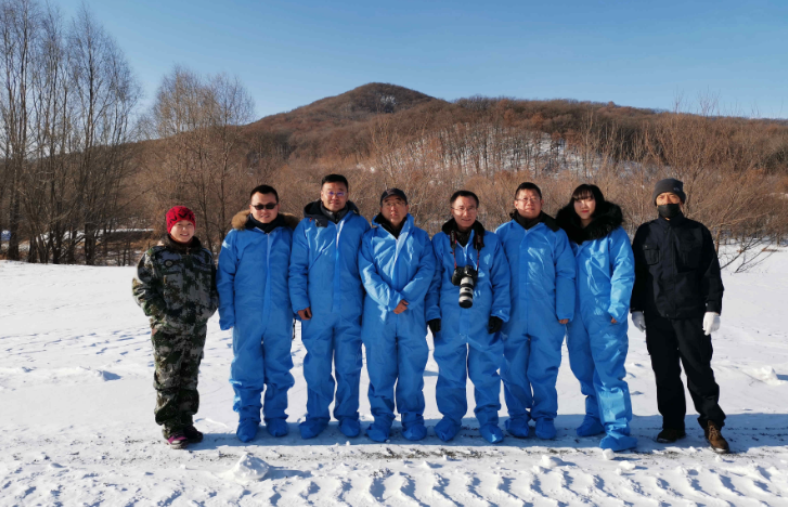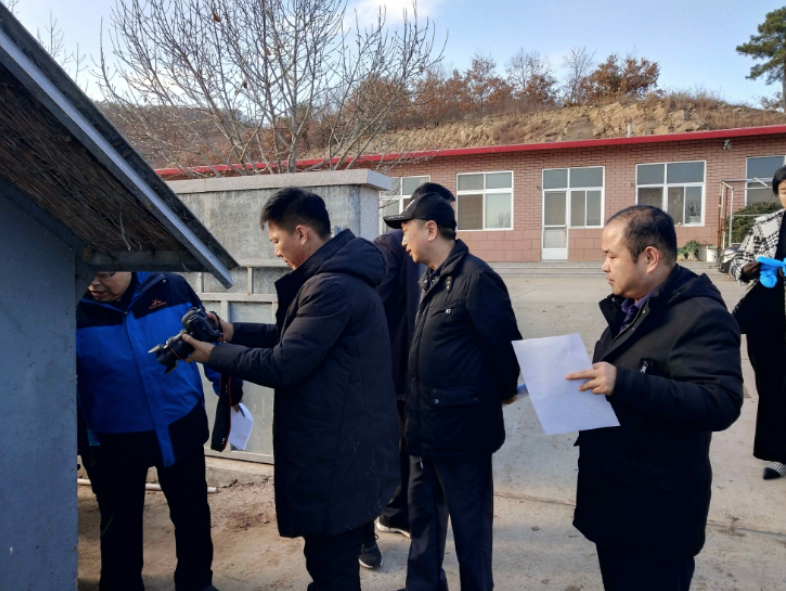 ZHANG Wei, professor of Northeast Forestry University participated in the investigation for 3 consecutive years. He said, GOOD4FUR certification aroused the farmers' awareness of animal welfare and promoted it to reach an international level in cages, fodder, nutrition, and skinning, etc. The majority of farmers have been very willing to make an improvement in fur farming, including cages, living environment, the quality of feeding, and disease control. The economic and social benefits of GOOD4FUR certified farms also gradually stands out. The initial investment has been translated into stronger market competitiveness brought by high-quality fur.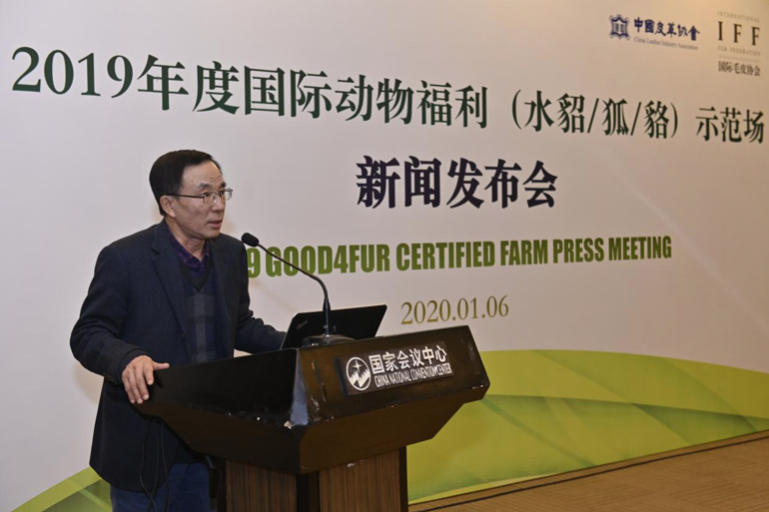 As the most basic part of fur industry, fur farming plays an important role in supply chain. China is the world's largest producer and consumer of raw materials for fur, as well as the world's largest fur-processing and trading country. According to the statistics of CLIA, a total of 20.73 million mink, 17.39 million fox and 12.33 million raccoon were skinned in 2018, ranking the top in the world. However, with a lower quality and single variety of fur animals, the price of market is not competitive. With an improvement in market adjustment and farms, as well as the supports from local governments and fur-related associations, the situation of fur farming in China has been improved. However, there is still a gap in fur farming compared with Europe and the United States. It needs to continue to increase the varieties' improvement and cultivation, while setting up the modern farming concepts and corresponding cultivation management system. Therefore, the promotion and establishment of GOOD4FUR certified farms are particularly important for raising the level of fur farming and promoting the normalization, standardization and modernization of more farms.
GOOD4FUR certified farms have set good examples for fur farming in China. It is believed that in the near future, more fur-bearing animal farms will join us to improve farming environment and animal welfare, even the development of China's fur farming industry.
About CLIA
China Leather Industry Association, established in 1998, comprises 1,300 members. China Leather Industry Association is a national organization and serves for whole China leather industry. The China Leather Industry Association covered the sectors of fur and leather making, footwear, leather garment, handbag, leather products and chemicals as well as related institutions, research institutes and colleges. As the role of a bridge and a tie between the government and enterprises, CLIA has to accomplish the work entrusted by the government, implement the government's policies and decrees, as well as promote the development of the leather industry. Meanwhile CLIA, being an important national organization, also involved in variety of works on many aspects, such as outlining the industry program, standard examination, and making survey in leather sector, supporting leather markets establishment, name brand popularization, markets expansion, organizing leather exhibitions, encourage progress of science and technology, personal training, information supplying, environmental protection and carrying out cooperation and exchange with overseas industries and so on. See more: www.chinaleather.org
About IFF
The International Fur Federation (IFF) was established in 1949 and is the only organisation to represent the international fur industry and regulate its practices and trade. The federation promotes the business of fur, establishing certification and traceability programmes on welfare and the environment. It is also committed to supporting young designers and retailers who intend to go into fur and fashion.
The international Fur Federation represents 56 members associations in over 40 countries around the world. The members encompass all parts of the fur trade including farmers, trappers, dressers, manufacturers, brokers, auction houses, retailers and designers. Each of these members have signed a strict code of conduct committing them to upholding the industry-relevant laws they fall under in their home countries.See more: www.wearefur.com