Sophie Skach is a London based Viennese fashion designer who, despite her youth, has already gained international credit for her talent.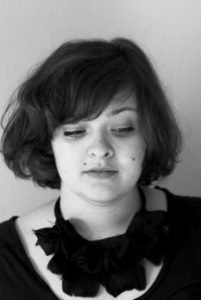 "My approach to fashion comes through drawing, so I suppose my first style moment was when I started drawing at the age of one. Since then, I naturally grew to love fashion and am dedicated to it."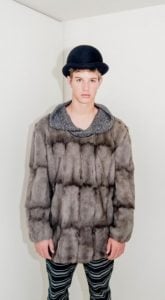 At the age of 16, Sophie was commissioned to design an underwear collection for Skiny. Since then she has held internship positions at Swarovski as well as Geiger and developed knitwear collections for the Swiss brand aéthérée. In 2009 Sophie was invited to present one of her collections in Tokyo at the Japan Fashion Week. Her collections have since been presented in Tokyo on numerous occasions in collaboration with BUNKA College.
"I think my main influences were around Natural science as the foundation to my creative development. I also get inspiration from mathematicians such as Andrew Wiles and historical figures like René Descartes and Evariste Galois."
Sophie has a BA from the Fashion Institute of Vienna and also studied mathematics at the University of Technology in Vienna before moving to London in 2012 to embark on her MA degree in Fashion Design Technology Menswear at London College of Fashion. "I studied classical menswear during my BA and this is when I started considering fur as a material to work with. Fur is an important component of defining "classics" in the history of bespoke tailoring in men's fashion and I was therefore drawn to this element."
Sophie was also awarded the Austrian Creative Fur Award in 2012 at the Festival for Fashion and Photography in Vienna.
During London Fashion Week in February 2013, Sophie was part of the International Fashion Showcase of the British Fashion Council and exhibited her work at the Austrian Cultural Forum. A short time later she was invited to Milan as a finalist for IFF's REMIX competition, where she was awarded the International Menswear Prize.
Click here for more information on Sophie http://www.sophieskach.com/