"Certainly paradise, whatever, wherever it be, contains flaws. If it did not, it would be incapable of drawing the hearts of men or angels."
– Henry Miller, Big Sur and the Oranges of Hieronymus Bosch.
She was born at the beginning of the 20th Century (1909 to be precise). Her name was a never-ending thread of six names of which she used the one of Raquel but, secretly, I always preferred the one of Rosario. She lost both her parents at a very young age (seven) because of the WWI. And travelled on her own as a little girl to the new continent. She learnt (maybe because she lost so much) that it doesn't matter how little the pleasure is in life, you just have to hold it with both hands and enjoy it as long as it lasts. She was deeply religious and inflexible in regards to this topic. And even though I debated with her relentlessly about this particular subject, I guess that is what made me stronger from the rest of this agnostic populated world. She gave me a kind of VIP feeling of someone always helping me through my way in life (God I mean). She also taught me about integrity and I learnt with her that if you don't have it you're nothing as you could never be trust worthy. She had "green fingers" and would be able to grow leaves and beautiful flowers even from a broomstick. She was responsible of the most beautiful roses in my garden, filling my lungs with their sweet smell every day while I rested on the grass, with the sun on my skin.
Born in the Rias Baixas (Galicia), Raquel was grateful with the country that received and gave her a home when she lost everything but never (ever) stop missing her mountains, her rivers. She was beautiful but, not in an ordinary way. Like the women of her country, her beauty also came from within. I could never forget those tantalizing, multi-coloured eyes, with strikes of amber and greens. She would enjoy writing poetry (hence why this Guru is not that bad with pen and paper) and was the first person to introduce me to fur. She kept a beautiful 40's style coat (that would only be used for special occasions) with silver, mink lapels.
She was also the best cook I have ever met (sorry Mum). Until today I have never seen someone with so much attention, talent and love while cooking.
This might be the reason I love visiting Spain so much. When I'm there, I smell, eat and listen to Raquel. I imagine how her life could have been like if she had never left…
I look outside the plane window (after a flight full of tribulations) and I can see Madrid. This city appears to change every single time I visit it (the only thing that appears to be a constant is the good weather… woo hoo!). It's vibrant, modern and so much fun (just like its people). Like the rest of the country, it has gone through really rough historical patches but Spaniards are not an easy crowd to beat. They are spirited and always come back with a better version of themselves, determined to enjoy life and create a paradise for themselves wherever they go.
Funny, I have the impression that the same has happened to the fur industry in this country and now members, designers and furriers are creating this new, better version of our trade.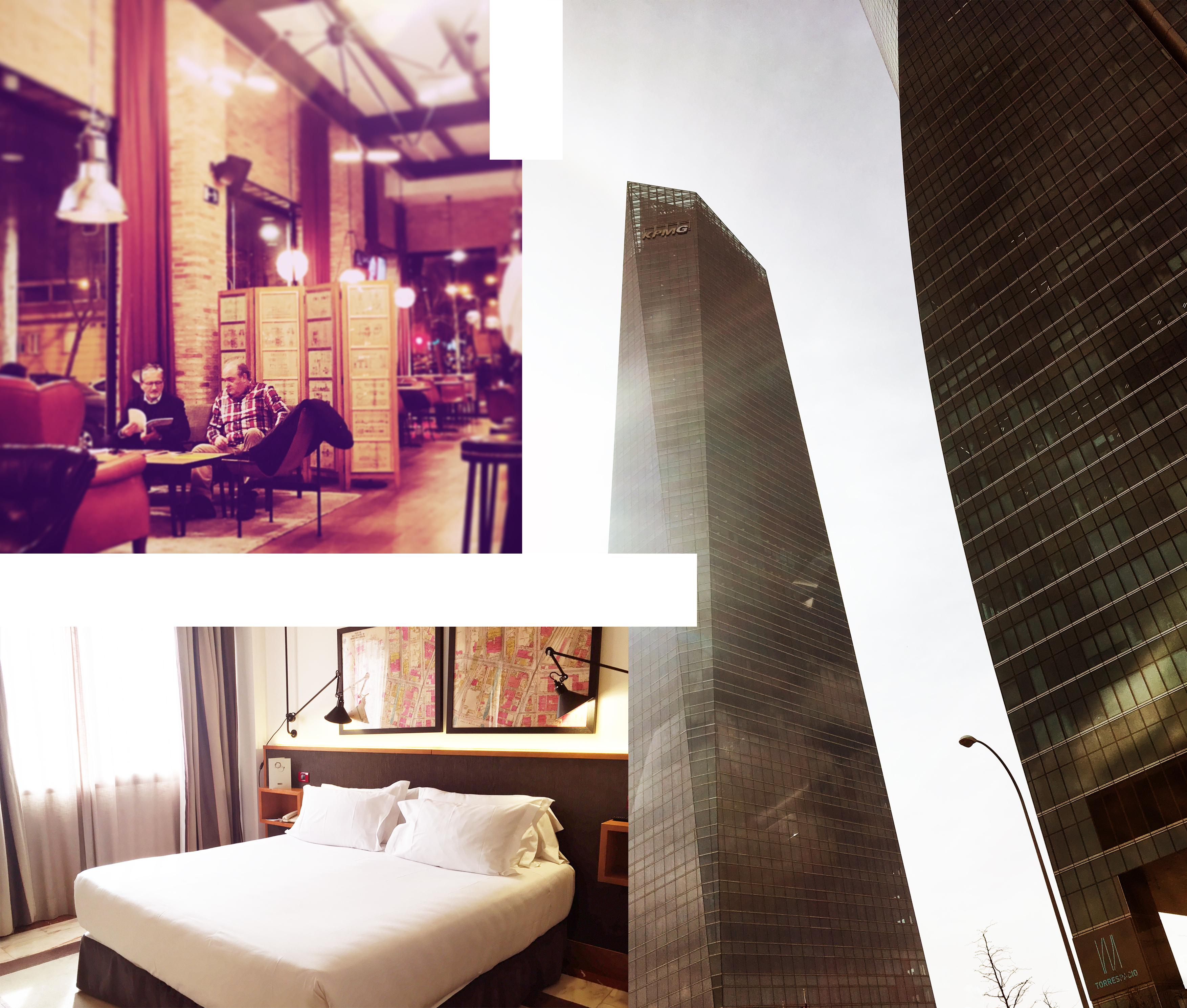 The SFA (Spanish Fur Association) is one of our youngest members and they have proved to have the fire, temperament and stamina to keep up with the fast-moving trends on the catwalk and market demands without forgetting their past full of tradition and folklore. They reflect their happy and positive attitude in the work they do. They graft jointly with outstanding designers, promoting and supporting them without forgetting the traditional furriers and farmers with centurial history. This is just the beginning for the SFA but until now they have shown they have the right attitude to make some noise and get noticed. One of the shiniest examples of this new generation of designers is Myriam Buenaventura. This gifted designer creates be-spoke pieces for each of her costumers. The Fur Guru was privileged enough to have a Q&A with this creative mind. This is what Myriam has to say about the current Spanish arena:
FG: What is your opinion on the current situation of the Spanish furs?
MB: The Spanish Fur Industry is currently experiencing a difficult time, due to several factors, the main one is climate. Because of the warm winters we have had in recent years, fur consumers do not use their skins or buy new items, which reduces not only sales but also the demand for updating services and fixturing. Another important factor is the economic crisis, which still persists in our country and makes fur items, not a priority of the consumer … In some sectors of the population, the animal rights issue also has a negative effect on our guild, although not as important as the climate and the economic crisis. Spanish people are quite tolerant with this topic. Despite these factors, we can highlight others that keep this industry alive such as the high quality handmade products that come from tradition and experience of many generations. And that creativity, practically " Is part of our DNA "…!
FG: What do you think is the best way to promote it?
MB: We must make use of the great trend of fashion in fur on the international catwalks. We must work together and support other colleagues. We can be strong, if we want, despite the mentioned external threats. The best way to promote Spanish fur is to show good design, quality, "Savoir faire" and unity among furriers.
FG: Who are your favorite designers and why?
MB: Fendi has been and continues to be, without a doubt, the number one reference in the international fur industry. Not only for its refinement, creativity and quality, but also for its constant innovation and its expertise in the elaboration of its pieces. Currently there are many designers who make use of fur in their shows so, it would be difficult to say which ones I like the most … This season I really liked Dennis Basso, Blumarine, DSquared2 and Derek Lam.
FG: Who or what is your inspiration?
MB: I find very inspiring anything related to the world of cinema, music and fashion but, above all, the current woman. Her independence, knowledge, elegance and "joy for life," is what inspires me mostly.
FG: For who do you design?
MB: My clients are women of different ages, who value quality, craftsmanship and design and who love fur for its sensuality and its uniqueness.
For more information about Myriam beautiful designs, please visit:
http://mbuenaventurapeletera.es/
Aside from working hand in hand with talented designers and furriers, the SFA has worked alongside fashion magazines and trade fairs for the past few months to promote not only the association but also the whole trade and federation. The best example of how good this people can do things to promote and invigorate our trade was MOMAD (in which Myriam also collaborated with her beautiful designs). An amazing catwalk that was proof of the Spanish talent and beautiful fur this country has to offer.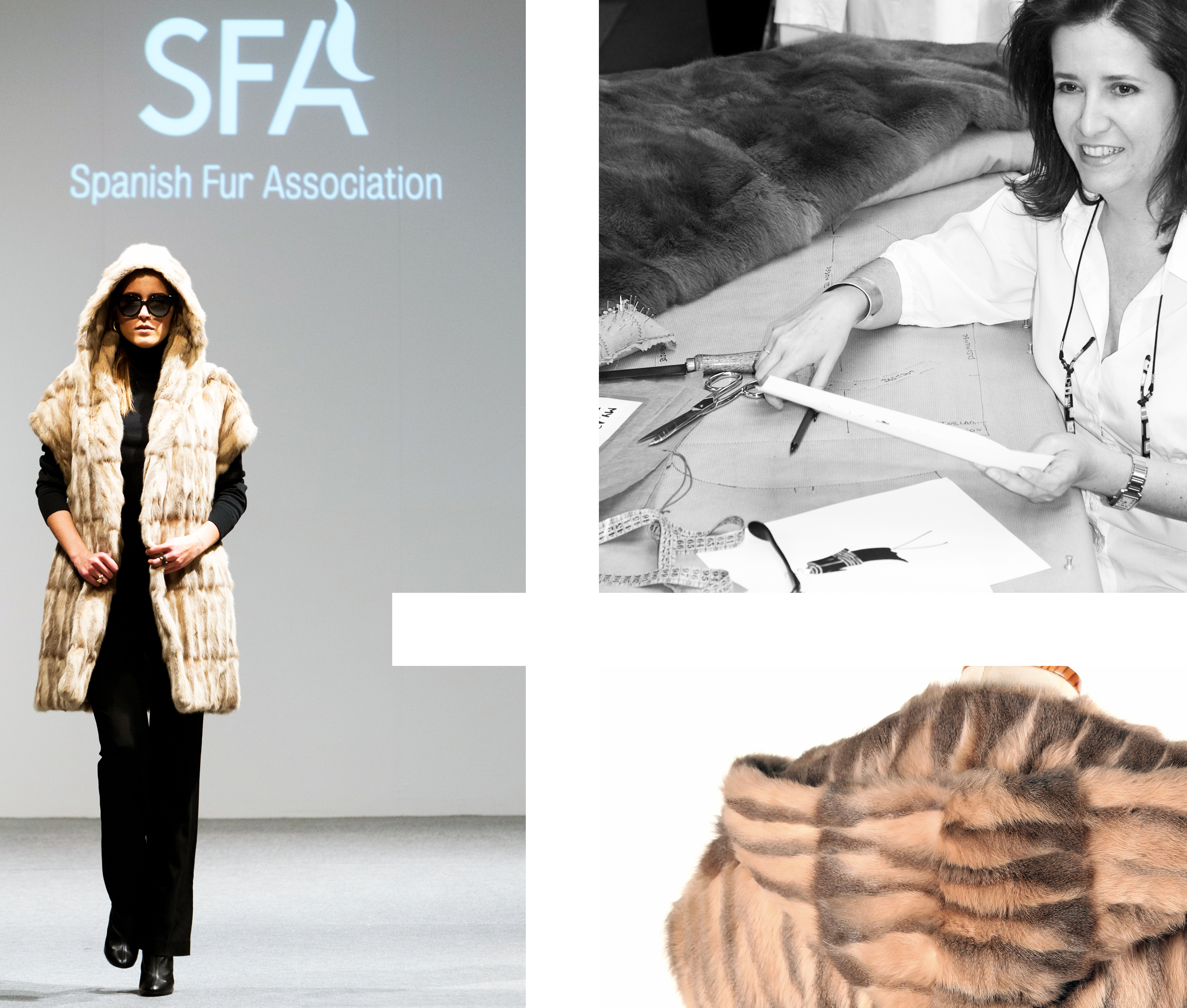 I finish a day full of new discoveries and interesting projects with a glass of white (well, you know this Guru likes a glass of white). I sit down in the lobby of my beautiful hotel in the company of the always-charming people of SFA. I ask for a glass of Albariño, a semi-sweet wine from the Rias Baixas (surprise, surprise). I drink a sip and Raquel comes back to my head. Glad she didn't stay here, glad she travelled to a faraway land, glad she gave me the most wonderful mother, glad I met her, glad she taught me with example I could make my own, little paradise (even when things seemed rough and black). But above all, glad she stayed in this planet for so many years because I could spend so many of my life with her. I have another sip of my wine and I cheer silently for my grandmother: "Bendita Raquel y bendita la tierra que te vio nacer".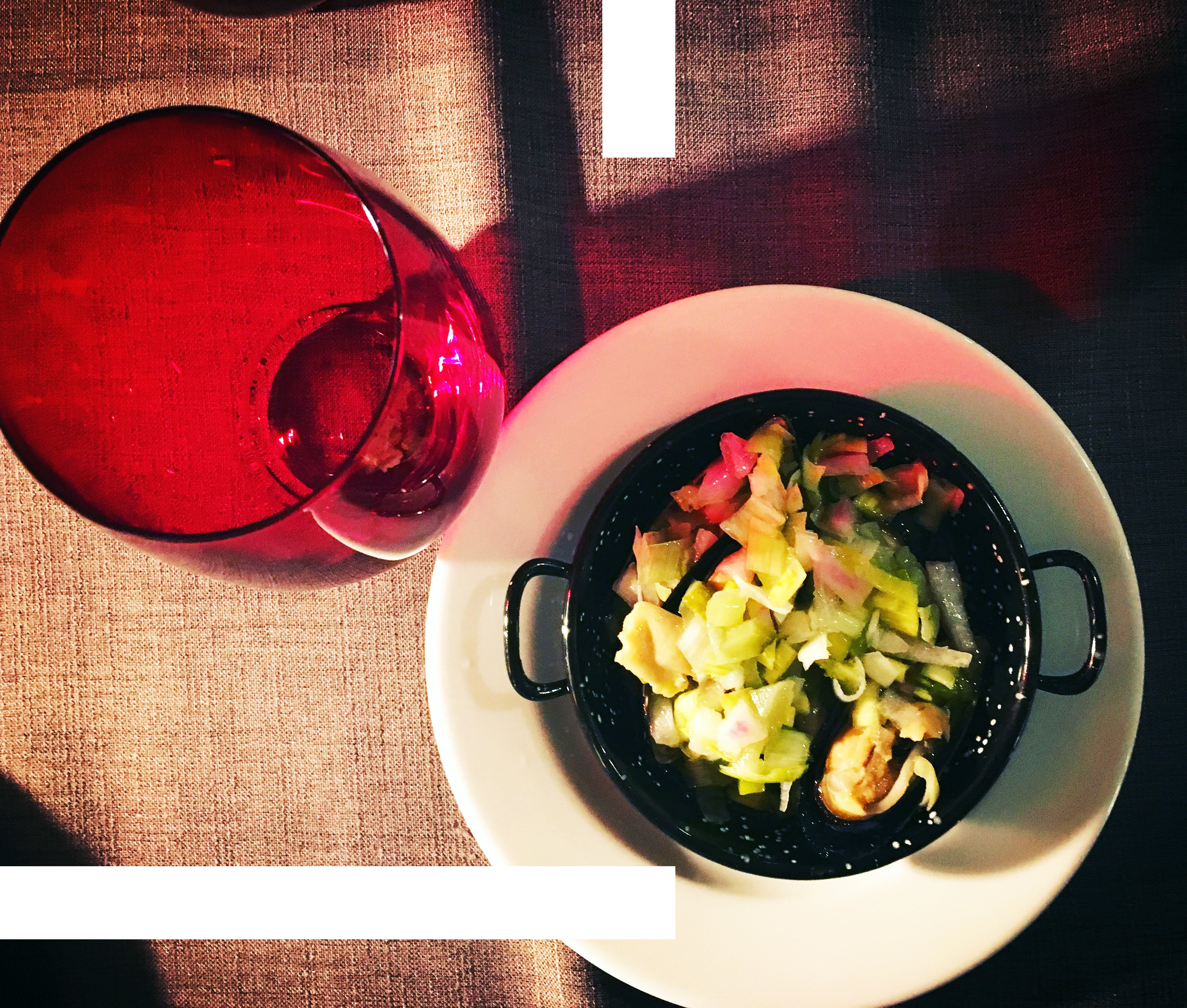 P.S. Next week the Guru will be meeting one of our REMIX honorary members. She will drop by and make a visit to our dear and very talented Ernesto Hinojosa. What he has been up to and his latest projects. And be ready my darling readers, because this Mexican is on fire!
The Fur Guru
xx